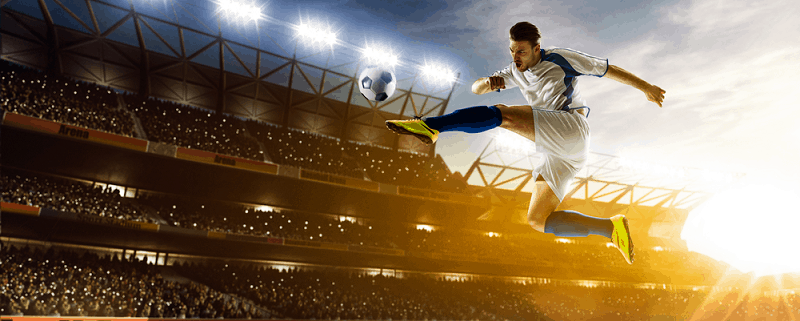 We have come to the end of our three month trial of Banker Bets Value Picks and here are the final results:-
| | |
| --- | --- |
| Profit/Loss  |   +11 points  |
| Strike Rate: |   60% |
| Bank Growth:   |   37% |
| ROI: |   6% |
| Average number of bets:   |   2 per day |
| Cost: |   £6.75 for first month, then £27/month, £54/quarter or £155/year  |
| Verdict: |   PASSED |
| Rating: | |
You can view full results here.
Banker Bets Value Picks – Full Review
We have been following the main Banker Bets football betting service for well over two years here at Honest Betting Reviews and it was one of the first services we gave an approved rating to.
Over two years later and it has stood the test of time, growing its bank by over 500% since it started.
Off the back of that success, Banker Bets launched a new football betting service called Value Picks a few months ago.
The basis of the service is to go for slightly higher odds selections than the main Banker Bets service, targeting bets that represent stand-out value in their opinion.  
So that means the average odds are around 1.8, rather than the 1.25 of the main service.
The Value Picks service is run in the exactly the same way as the original one, with tips sent out by e-mail with full explanations accompanying them, as well as the bookie with the best odds and the average odds.
Given the excellent results achieved by Banker Bets, we were eager to see how the new Value Picks service would get on during a live trial. So how have things turned out?
Very well in fact, with an impressive 11 points profit being made over the three month trial at a return on investment of 6%.
The strike rate was an excellent 60%, so even though the Value Picks service goes for higher odds than the main Banker Bets tips, it still achieves a very decent percentage of winning bets.
The great thing is that it is a very simple service to follow, with just two bets per day and very little work involved. 
Here is a look at the trial results in graph format:
As you can see, things really took off towards the end of the trial, perhaps due to there being more form in the book as the season progressed, making it easier to predict outcomes.
In any event, a good profit has been made and once again the Banker Bets service has shown its edge over the market.
Overall then we are happy to award Banker Bets Value Picks a PASSED rating and it is a service well worth adding to the betting portfolio. 
Service Breakdown
Ease of use: As we have said, a really easy service to follow with an average of just two tips per day, which are usually sent out early in the morning (UK time), so plenty of time to get the bets on.  
Availability of prices: One aspect we really like about the Banker Bets services is that whilst the best odds for each bet are provided together with the bookie, they also quote the average odds available and those are the odds they record results at. So it is very possible to beat the advertised results, something we see very rarely in the tipping world.
Strike rate: The strike rate during the trial was 60%, which is very solid and means a good proportion of winning bets and losing runs are manageable. 
Advised Betting Bank: A 30 point bank is advised for following the service and that seems reasonable to us.  Certainly it was never under threat during our trial and with a 60% strike rate and 1 point average stakes, it should be comfortable over the longer term.
Subscription costs: The costs to sign up are £6.75 for the first month, then £27 per month, £54 per quarter or £155 per year for the Value Picks service. 
There is also the option of going for a dual package containing both the Value Picks and Banker Bets services, which costs £9.95 for the first month then £39.95 per month, £77 per quarter or £227 per year.
OVERALL VERDICT: PASSED
As we have said many times, making a profit from betting on football is tough so any time we find a profitable service it is a cause for celebration.
The main Banker Bets has proved itself for over 3 years and now the new Value Picks service has also started off life positively, with a very respectable 11 points profit made during our three month trial.
By searching around the best odds you could actually beat their recorded results however, so the potential of the service to build a bank is considerable.
We are happy therefore to award Banker Bets Value Picks a PASSED rating and we believe it is a service well worth adding to your portfolio.  
———————————————————————————————————————————————————————————
Banker Bets Value Picks – Results Update
11th October 2017
Unfortunately there has been a small loss for football tipster Banker Bets Value Picks since our last update, with 3 points lost in that time.
That means we are now 5 points down for the trial overall.
You can view full results here.
So far things haven't matched the great results achieved by the main Banker Bets service, but it is still relatively early days so still plenty of time to start generating a profit.
Anyway, we will return soon with more updates.
———————————————————————————————————————————————————————————
Banker Bets Value Picks – Results Update
27th September 2017
Football tipster Banker Bets Value Picks is mounting something of a comeback which is good to see, with 4 points profit added since our last update.
That means they are now just 2 points down for the trial overall.
You can view full results here.
Given the considerable success achieved by the Banker Bets main service, we are hopeful that the recent turnaround can continue and see them move into profit shortly. 
Anyway, back soon with more updates.
———————————————————————————————————————————————————————————
Banker Bets Value Picks – Results Update
4th September 2017
It's been a bit of a rough start to our trial of Banker Bets Value Picks, a football betting service focusing on bets in the 1.5 – 2.5 odds range.
So far after a month we are 6 points down to 1 point level stakes.*
You can view full results here.
The start of the season is a notoriously difficult time for football betting though, with results tending to be a bit unpredictable as sides settle in under new management or with new players.
Hopefully as we get into the main part of the season now results will pick up.
Anyway, we will be back soon with more updates.
* this update has been corrected. It previously stated that the service was 8 points down, when in fact it is 6 points down. 
———————————————————————————————————————————————————————————
Banker Bets Value Picks – New Review
29th July 2017
Long-term followers of Honest Betting Reviews will know that we are keen followers of football betting service Banker Bets.
It was one of the first tipsters we reviewed here and achieved an approved rating over two years ago.
Since then it has continued to deliver exceptional returns, netting over 560% profit for backing its selections as accumulators – and that's with resetting the bank at the end of each year.
So when John who runs the service announced he was launching a new service called Value Picks we were certainly all ears.
The new service also focuses on football but rather than going for short odds selections, it aims for tips at a slightly higher price range than the Banker Bets service.
That means Minimum odds for a bet are 1.5 and the long-term average odds should be around 1.75.
A 40 point starting bank is recommended. Stakes can range from 1/2 point to 2 points, but most bets will be for a 1 point stake.
The service will concentrate primarily on the biggest European leagues, a few of the summer leagues with a higher betting volume like Brazil, Sweden and Japan, and of course internationals.
Recommended bets will come from a mix of markets including straight win bets, asian handicaps, draw no bet, double chance, over under total goals and both teams to score. The great news is that you can get a three month trial of the tips starting on 1st August, which we will certainly be taking advantage of.
It also neatly means we can run a three month trial here on the site. You can check back here for regular updates on how things are going.
In the meantime, you can sign up for a free trial of Banker Bets Value Picks here. 
https://www.honestbettingreviews.com/wp-content/uploads/footballer-mid-air-kick.png
400
800
Dan
https://www.honestbettingreviews.com/wp-content/uploads/hbr-logo-new-300x145.png
Dan
2017-11-10 10:46:12
2019-05-10 15:19:18
Banker Bets Value Picks – Final Review