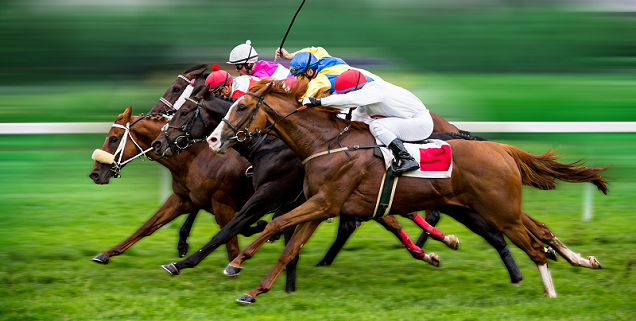 Horse racing is more than just a sport – it's a thrilling experience that can bring in big rewards for those who know how to play the game. But with so many variables and factors to consider, it can be challenging to pick a winning horse.
That's where the expert advice of the best horse racing tipsters comes in. These individuals have made a name for themselves by consistently providing accurate predictions and insights that have helped countless bettors win big.
From analyzing past performances to keeping a close eye on the latest trends and developments in the world of horse racing, these tipsters have a wealth of knowledge and expertise that can give you a competitive edge.
We have reviewed hundreds of horse racing tipsters here at Honest Betting Reviews, subjecting each one to a live trial here on the site, independently verifying their tips.
Below we take a look at the best of this talent in our list of our all-time top 15 horse racing tipsters, based on their long-term performance.
What Sets the Top Horse Racing Tipsters Apart From the Rest?
What sets the best horse racing tipsters apart from the rest is their ability to consistently produce a profit over a sustained period of time.
Any tipster can make a profit in the short-term, due to just "dumb luck" in some cases. The best, however, will have made profits over the course of many years, proving they have a clear edge over the bookies.  
Many of the best will also have made over 1,000 points profit in their careers. This is a key benchmark that very few tipsters hit, barring the absolute elite.  
It would mean over £10,000 profit if following those tipsters at £10 per point, for example.
These are the kind of tipsters – that have broken this 1,000 point barrier and have years' worth of profitable results behind them – that belong in a list of the best horse racing tipsters and that we will look at below.
Top 15 All-Time Best Horse Racing Tipsters
Okay, let's move on to looking at our all-time top 15 horse racing tipsters. 
This list is based on our extensive testing and research, carried out over the last seven years of running this website. Who has come out on top? Check below to find out! 
Please let us know if you think there are any we have missed off this list that deserve to be on there.
15. The Sporting Life
The Sporting Life is among the longest-standing betting advisory services in the UK. It previously operated as a print newspaper but now exclusively runs online.
For a considerable period, their primary racing expert was Ben Linfoot, who managed their Value Bet column. However, they currently have a team of tipsters, including Mark Howard and Tony McFadden, who provide ante-post tips, Chris Day, who offers weekend tips, and David Massey, who shares tips during the week.
The Sporting Life boasts an impressive overall track record, having generated over 3,800 points in profit since 2003 up until the time of this writing. A significant portion of their success stems from horse racing, with golf also contributing substantially.
Additionally, the best part is that their tips are free, and they do not face the same immense pressure as tips from renowned figures like Hugh Taylor and Pricewise.
While the number of bets may be relatively low, following the Sporting Life's tips may not yield identical profits as those from other tipsters on this list. Nonetheless, the Sporting Life remains a dependable tipping service and deserves recognition on this list, especially considering it is free of charge.
14. Steve Lewis Hamilton
Another name synonymous with horse racing tipping is Steve Lewis Hamilton, who is one of the old pros who has been around the game for many years and has established a deserved reputation as an honest, successful professional punter.
His main "Private Service" generated over 650 points profit between 2008 and 2014 at a return on investment of 35%, which is an exceptionally high rate of return.
That was supplemented by his "Exchange Service," which has made over 250 points profit since its inception in 2009 at a strike rate of over 50% and an ROI of over 20%.
So all in all you are talking about 900 points of profit over a seven year period, which is most commendable.
A few years ago, the Observer ran a year-long investigation to see if gambling could be a legitimate form of investment and whether the average punter could make a profit following his tips.
Well the answer to the two questions of the Observer study was in the affirmative, big time. Steve amassed 113 points profit, or £11,345 to advised £100 stakes at a return on investment of 48%.
The Observer adjudged it "a master class in tactical, value betting" and dubbed Steve "Britain's foremost professional backer."
Secrets of his success:  In Thoughts and Secrets of Successful Punters, Hamilton says he forms "tissues" which are basically his own view of the prices horses in a race should be. To do this, he first reduces races to contenders and non-contenders.
Then "it is down to form study and looking at how the race will be run, the conditions and who it will suit and then allocating prices based on this."
13. Tom Segal
No compilation of the top racing tipsters would be complete without acknowledging Tom Segal, known as Pricewise from the Racing Post. 
Similar to other prominent tipsters such as Hugh Taylor, Mr Segal's immense popularity makes it incredibly challenging to profit from his tips.
Once his tips are revealed, prices swiftly plummet to a fraction of their recommended levels, especially for long-shot selections. 
While the Racing Post does not publish an elaborate record of Tom's results, his tips have consistently yielded a profit with a return on investment exceeding 20% whenever he has been monitored by other publications. 
Secrets of his success: In The Secrets of Pricewise: The World's Number One Tipster Revealed, Segal talks quite a bit about the value of trainers and jockeys being underestimated by punters.
Talking about master trainer John Gosden, Segal comments "He's got 150 horses, he's won this race countless times before and he knows exactly the level of horse he needs to win it again. So for Gosden to be running it is a tip in itself. You might get 10/1 about a horse when it should really be a 5/1 shot."
Commenting on jockeys in Thoughts and Secrets of Successful Punters, he asserts "I strongly believe they are the most important factor in any race after the ability of the horse."
Finally, much like just about all of his colleagues on this list, Tom says he watches past races many times over to find his selections.
12. Laurence Lambourn – Equine Investments
Laurence Lambourn is a highly regarded and respected tipster. In 2003 Laurence established Equine Investments, a website that amassed over 1,000 points in profit at an impressive return on investment (ROI) of 30% over the next decade.
In 2013, the tipping service underwent a shift to a performance-based subscription model due to the overwhelming popularity of the tips, which made it nearly impossible to achieve profitability as prices would rapidly plummet after selections were released.
Since adopting this model, the service has maintained its excellent performance, consistently generating a high ROI.
However, such excellence does come with a cost. The current subscription fee stands at £825 per cycle, with each cycle representing 30 points of profit. 
Additionally, joining the service requires placement on a waiting list as it is currently at full capacity. 
Considering the consistent and outstanding results over an extensive period—nearing 20 years—Equine Investments stands almost unmatched in its accomplishments. If you can afford the subscription fee and are willing to endure the waitlist, we highly recommend this service.
Secrets of his success: In the highly educational Thoughts and Secrets of Successful Punters, Laurence says he uses the Racing Systems Builder database to generate his positive and negative factors about horses, which he then uses to get the shape of a race. Laurence spends hours studying videos of past races. 
On advice for us punters, Laurence says "it's all about the prices. Perhaps try and come up with prices for your fancies and stick with them. If the prices don't appear then leave the bet." Sounds like good advice to us from one of the very best in the game.
11. Hugh Taylor
Hugh Taylor, the tipster-in-chief at At the Races, boasts an undeniable record that is difficult to dispute. Over the course of more than twelve years in the industry, Hugh has achieved a remarkable profit of 3,324 points with a return on investment exceeding 30%.
On average, this equates to an impressive 255 points of profit per year. Hugh has managed to deliver at least 60 points of profit each year since he began tipping.
His most extraordinary year was in 2009, where he accumulated an astonishing 500 points of profit. Last year, he achieved an excellent result with 281 points of profit.
In essence, Hugh Taylor's tipping approach operates as a well-calibrated machine, consistently uncovering value.
Sustaining a return on investment of almost 30% over a period of more than twelve years is an achievement that even the most esteemed hedge fund managers in the City could only aspire to.
Unfortunately, there is a minor drawback to this extraordinary success: it can be exceedingly challenging to make money by solely following Hugh's tips, as we discovered during our own review of Hugh Taylor Tips.
Even Hugh himself acknowledges this, advising that you should only back his tips if you can secure 80% of the advised price.
Secrets of his success: Hugh says the main tool he uses to analyse form is Computer Timeform, commenting "it remains an excellent guide to the merits of past performances and it provides a very good overview of a race in terms of ratings as well as the interpretative comments on each horse's past performances."
In addition Taylor says he also uses the Query feature of Raceform Interactive for statistical purposes, but that his most potent weapon is studying videos of past races. 
10. Bet Alchemist
The Bet Alchemist, managed by Nicky Doyle, has proven its resilience over the years and is a service that we highly value for its longevity. Since its inception in 2012, the service has accumulated a total profit of just over 640 points.
This translates to an average profit of nearly 80 points per year or approximately £4,000 in profit with £50 stakes.
One notable aspect of the Bet Alchemist is its ability to offer generally available prices rather than exclusively focusing on best prices, which sets it apart from other tipsters.
During our own trial, the Bet Alchemist delivered a commendable 38 points profit with a return on investment of 26%, indicating its reliability and effectiveness.
The service truly shines during major racing festivals, particularly Cheltenham, where Nicky has showcased a talent for identifying big-priced winners at odds of 25/1, 33/1, and even higher.
Following the Bet Alchemist is straightforward, as most bets are provided on weekends and during prominent race meetings.
Considering its consistency and dependability, the Bet Alchemist is a valuable addition to any portfolio. Its track record speaks for itself, making it a trusted option for bettors seeking a reliable and long-standing tipping service.
9. Racing Intelligence
Taking a unique approach compared to most other tipsters, Racing Intelligence secures its spot in our rankings.
Rather than relying on traditional methods such as form analysis and statistics, this service stands out by sourcing tips from an "insider" employed at a leading UK bookmaker. This insider has access to information about where the smart money is being placed and shares those insights with members.
While claims of having "inside information" are often met with skepticism, our own live trial substantiated Racing Intelligence's claims with exceptional results. The service achieved a remarkable 192 points profit at advised prices and 76 points profit at Betfair SP (BSP).
When examining its long-term performance, Racing Intelligence's results are on par with the very best in the industry. It has generated over 1,000 points profit at advised prices for each-way bets and 500 points profit at Betfair SP.
However, it is important to note that the service is currently not accepting new memberships, as it has reached its maximum capacity.
To put your name down on a waiting list should places become available, please email us at info@honestbettingreviews.com and we will get you added to the priority queue. 
8. USA Racing Tipster
Despite the growing popularity of horse racing in America, there is a noticeable lack of top tipsters specializing in US racing.
However, one service that stands out in this regard is the USA Racing Tipster.
Having followed their tips for several years, we can attest to the service's high quality and effectiveness. During our live trial, it has produced a profit of just over 100 points in total.
In terms of overall performance, the USA Racing Tipster has amassed a total profit exceeding 390 points at advised staking (or 490 points at level staking).
Impressively, it boasts a remarkable ROI of over 51% at advised stakes and 56% at level stakes. These ROI figures are among the highest we have encountered across various sports, not limited to horse racing. 
However, success can sometimes lead to challenges. In this case, prices tend to significantly shorten after the tips are released, as members rush to secure the advised odds.
To fully benefit from this service, it is essential to have a wide range of bookmaker accounts and the ability to act swiftly upon receiving the tips.
While obtaining the advised prices may not always be feasible, it is still possible to make a profit from this service. It may result in slightly lower profits compared to the official results, but the service remains worthwhile and potentially lucrative.
At the moment they don't have a website, but if you are interested in joining, please e-mail us at info@honestbettingreviews.com and we will provide details of how to sign up. 
7. Racing Consultants
One of the first tipster services we reviewed on this platform in 2015 was Racing Consultants, and it immediately caught our attention with its impressive performance.
During our initial trial, the service generated a remarkable 135 points profit at advised prices, boasting a return on investment (ROI) of 34%.
Since then, Racing Consultants has consistently excelled and gone from strength to strength. The total accumulated profits now surpass 1,000 points, placing it among the elite group of top-tier tipsters.
The tips are exclusively provided by Rory Delargy, a familiar name among racing enthusiasts due to his roles as a writer for the Irish Daily Star and as a commentator on Timeform Radio and William Hill Racing Radio.
Although David Massey used to be involved in providing tips, Rory has been the sole tipster since 2017, and the results have remained consistently excellent, if not improved.
Rory's selections are accompanied by detailed write-ups, showcasing his extensive knowledge and the hours he dedicates to form study.
This commitment to analysis has undoubtedly paid off, establishing Racing Consultants as one of the leading and most reputable tipsters available.
6. Back Lucrative
When talking about the very best tipsters out there, there are only a handful that have managed to amass over 1,000 points profit in their careers.
Even fewer have managed to break through the 1,500 point barrier, but one such tipster is Back Lucrative.
Back Lucrative, run by Michael Carr, is a highly respected tipping service that has been operating since 2013.
With a total profit of 1,547 points, they have established themselves as a prominent name in the industry.
During our live trial of Back Lucrative's "Value Tips," they achieved a total return of 180 points profit, showcasing their top-class tipping skills.
Michael Carr, the founder, is known for his constant innovation, which has led to the creation of spin-off services such as Flat Flyers and Hidden Winners. In our live trials of these services, Hidden Winners performed particularly well, accumulating 61 points profit at advised prices.
With their consistently impressive results and commitment to innovation, Back Lucrative is a tipping service worth considering.
5. Always Back Winners
If you're looking for a tipster service with a catchy name and a straightforward approach, Always Back Winners fits the bill.
Established in 2015, this service specializes in flat racing, covering both turf and all-weather tracks.
Gary, the provider of the tips, brings valuable insights to the table as an ex-owner and has access to information about "triers," horses specifically prepared to perform well on certain days. This knowledge has resulted in numerous notable successes.
Gary's belief in value selections at odds of 8/1 or higher, rather than backing short-priced favorites, has proven successful over the long term.
With a total profit of over 1,015 points since its inception, Always Back Winners has established an impressive track record.
During our nine-month live trial, the service delivered a commendable 105 points profit, boasting a 21% return on investment and a 42% strike rate.
Since the conclusion of our trial, they have continued to generate profits, accumulating an additional 150 points profit to date.
Always Back Winners also enjoys undertaking challenges from £1,000 to £10,000, risking a portion of the bank (2.5% or 1.25% each way) on each bet.
Remarkably, they have achieved the £10,000 target three times—in 2015, 2017, and 2020—showcasing exceptional performance.
While this tipster may be an "unsung hero," Always Back Winners deserves greater recognition and acclaim. With their consistent profits and impressive track record, they undoubtedly rank among the top racing tipsters available. 
4. The Outside Edge

The Outside Edge, a tipster from the Betting Gods network, is led by Darren, who employs a two-pronged approach to his tipping strategy.
He provides two sets of tips each day: the first set is sent the evening before to capture value in the markets, while the second set is sent in the morning, focusing on market trends to find additional value.
Since December 2019, The Outside Edge has achieved a profit of over 600 points, showcasing the effectiveness of their approach.
The average monthly profit has been consistently strong, averaging just under £200 per month at £10 per point stakes. The service also demonstrated favorable results during our live trial, generating 269 points of profit.
With a return on investment (ROI) of over 9% and a solid strike rate of nearly 30%, The Outside Edge has sustained respectable figures over a period of more than two years.
If they can maintain such performance over the long term, they have the potential to climb higher in the rankings.
The Outside Edge, with its successful track record and consistent profitability, is a tipster service worth considering.
3. Loves Racing
Loves Racing, aptly named after its founder Brett Love, stands out not only for its catchy name but also for its exceptional performance as a tipster service.
Coming from a family of horse racing professionals, Brett Love's involvement in the sport was deeply ingrained.
After a career-ending injury halted his professional football aspirations, Love embraced his family's profession, but on the other side of the betting spectrum as a professional gambler.
Love has showcased a remarkable talent for picking high-priced winners, particularly in large handicaps, with numerous 50/1 shots landing successfully.
Since becoming a public tipster in 2017, Love has consistently outperformed bookmakers, amassing over 900 points in total profit.
During Honest Betting Reviews' own trial, Loves Racing performed impressively, generating 84 points profit at advised prices. The service has continued its success beyond the trial period, accumulating an additional 160 points profit while delivering numerous high-priced winners.
Loves Racing specializes in festivals like Cheltenham and Royal Ascot, where Brett Love's strong track record and dedicated focus on maximizing profits for members shine through.
Notably, Loves Racing offers a user-friendly experience, with bets typically being provided on weekends or during major racing festivals. This streamlined approach makes it easier for followers to engage with the service compared to some other tipsters.
Overall, Loves Racing proves to be a top-tier tipster with a track record that both impresses and garners affection from its members.
2. Hanbury Racing
Hanbury Racing, a relatively new addition to the tipster rankings, has gained significant attention since its launch in 2020.
Hosted on the Mega Tipsters platform, this service has gained a reputation for selecting winners at odds of 100/1 and higher.
With a total profit of over 1,500 points to date, equivalent to over £15,000 at £10 per point stakes, Hanbury Racing has showcased its ability to deliver substantial returns.
The service maintains a respectable strike rate of 19%, but its exceptional return on investment (ROI) of 34% sets it apart.
Richard Hutchinson, the tipster behind Hanbury Racing, demonstrates a deep understanding of horse racing evident in his detailed write-ups.
His expertise in the field is further evidenced by winning the Tote Ten To Follow Jumps competition in 2020 and even having a runner in the Grand National.
During a trial conducted by Honest Betting Reviews, Hanbury Racing performed admirably, producing an impressive return of 238 points profit with an ROI of 27%.
The service even secured a remarkable 100/1 winner during the trial, making it one of the biggest winners recorded in Honest Betting Reviews' horse racing trials.
Hanbury Racing's success over the past couple of years indicates its potential for further advancement in the rankings. If the service continues to achieve results of this caliber, it may ascend even higher in the list of top-rated tipsters.
1. The Bookies Enemy
The Bookies Enemy, occupying the top spot in your rankings of the best horse racing tipsters, has earned its position with a formidable track record and exceptional performance.
Managed by Gary, a professional punter with over 20 years of experience, The Bookies Enemy lives up to its name by consistently outperforming bookmakers.
In 2022 alone, the service generated over 300 points in profit, boasting an impressive return on investment (ROI) of over 40%.
What sets The Bookies Enemy apart and contributes to its high acclaim is its ability to check all the boxes that you seek in a tipster.
Firstly, the returns have been exceptional, with a staggering £22,000 profit achieved at £25 per point stakes since joining the Betting Gods tipster platform in 2017, and further significant profits accrued before that during their tenure as a private tipping service.
Secondly, the tipster maintains a rock-solid strike rate of 19%, which, coupled with a 15% ROI, showcases remarkable consistency and performance over a five-year span.
Thirdly, The Bookies Enemy has demonstrated excellent consistency, with a high ratio of winning months and profitable years.
Lastly, the service's simplicity is commendable, with only a few bets per day and tips typically posted the evening before racing, allowing ample time to place the bets.
During our live trial, The Bookies Enemy performed admirably, delivering over 104 points in profit over a three-month period.
With such sustained success and outstanding results, The Bookies Enemy is highly recommended and deserving of its top-ranking position.
Factors We Looked At
When creating the above list, we considered various factors, including:
Return on investment (ROI): This metric allows for comparing tipsters by indicating the amount they would yield from every £100 (or equivalent currency) staked. In horse racing, an ROI exceeding 10% is considered good, while over 20% is regarded as exceptional.
Strike rate: Also known as the win rate, this reveals how frequently the tips result in a positive outcome. Horse racing tends to have a lower strike rate compared to football due to higher odds. A higher strike rate implies shorter losing streaks and easier bank management.
Profit/loss (P/L): Typically expressed in points or units, this provides the actual figures of a tipster's profit or loss.
Betting bank growth: This measures the increase in a betting bank over a specific period. For instance, starting with a £1,000 bank, doubling or tripling it within a year demonstrates substantial growth.
Longevity: The most crucial aspect is whether a tipster can consistently perform over an extended period. While short-term success might be attributed to luck, a tipster with a long and proven track record demonstrates a genuine edge over bookmakers. The length of a tipster's history enhances confidence in their skill beyond mere chance.
While these are the primary factors we consider when evaluating tipsters, our assessment encompasses a broad perspective, incorporating these factors alongside others to determine the top-rated tipsters.
Conclusion
So there you have it, our complete guide to the top horse racing tipsters out there. Please let us know if you think there are any we have missed. 
Like this post on the best horse racing tipsters? Well you may also like our guide to free horse racing tips, which contains a list of top free tips you can get hold of now. 
https://www.honestbettingreviews.com/wp-content/uploads/horse-race-pic-1.png
400
636
Dan
https://www.honestbettingreviews.com/wp-content/uploads/hbr-logo-new-300x145.png
Dan
2023-05-18 09:50:19
2023-08-07 13:25:58
The Secret to Winning Big: The Best Horse Racing Tipsters in 2023